Who We Are...
Established in 2013, Krumur Clinic is one of Pune's finest Pain Management & Sports Medicine Clinics offering Medium to Long term Treatment & Performance solutions for
Chronic & Acute Spinal, Joints & Neuro conditions
Peak Performance, Biomechanics & Periodized Competition focussed Training for multiple sports.
Some of our Stats in the past decade of operations :
5000+ Pain Free Clients
1500 + Patients who have recovered lost Mobility in Joints due to Trauma, Overuse and Degenerative disorders
300 + National & International Athletes trained for High Performance Sport Programmes
25 + Experienced Team of Doctors, Physios and Spine & Joint Conditioners with over 40 year
See all Services
Our team of Doctors, Physios & Conditioners are led by Lt. Gen. (Dr.) SA Cruze who has been involved with Human Performance, Sport Performance, Rehabilitation & Recovery over the past 3 decades. His exposure to some of India's largest Human Performance programmes with the Armed Forces as well as Indian Sporting contingents to the Olympics, Asian Games, Commonwealth Games etc have formed the backbone of our programme design at Krumur Clinic.
Over the past 7 years of operations at Krumur Clinic in addition to working with individual clients for Pain Management, Neuro & Stroke Recovery, Sports Peak Performances we have also been able to work very closely with Leading Surgeons & Doctors, Global Pharmaceutical Giants, Large Speciality Hospitals, Multiple Govt Sport Departments, Academies & Professional Leagues on cutting edge Research, Clinical Trials as well as defining Human Performance indices around Recovery & Rehabilitation, Performance Improvement, Diet & Nutrition etc with a steadfast aim of improving the overall quality of human life.
Reach Out & Learn From the Best!
Talking to the experts is the first step towards getting answers for all of your doubts and concerns!
Our programmes are designed in such a way as to help you better understand your condition and then mutually committing to work towards treatment or Performance Improvement. There is a lot that you would learn along the way!
Contact Us
April 6, 2019
The Abhinav Bindra Targeting Performance Centre, the most advanced physiotherapy centre of India is finally in Pune,...
Read Post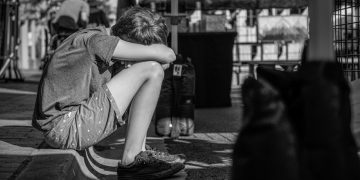 October 8, 2019
Our childhood is the time when we are the most active, which means we are high on energy levels. Due to which our body...
Read Post
September 27, 2019
First of all a good nutrition plan helps us to maintain a good health. The relationship between our health and nutrition...
Read Post
September 25, 2019
These days children and adults are interested in sports and physical activity. Everyone who is sets goals for fitness...
Read Post
Client Testimonials
I have had pain in my right lower back for a few years and i couldn't even sit down on the floor. Further, I have also had severe pain while sleeping on my right side in addition to shooting pains while sitting on a chair within the first 5 mins. I have carried this for over 3 years and tried everything from Pain Killers to Physiotherapy Clinics. At my worst, the only way to counter the pain was to simply stand up and walk around. I have been with Krumur clinic for a week and i am already feeling great relief. I am extremely confident of the approach the team has. Its not going to be easy but I am committed to work with Krumur Clinic for the next 3 months to try and achieve some sort of Pain Relief.
Asmita Tulve
Back Pain Treatment
Thanks to Krumur Clinic I have regained my mobility and strength and am enjoying pain free days after many years. Appreciate Krumur Clinic's approach of thorough analysis of the problems, working on them diligently and taking regular feedback. Also, the team is extremely polite and always open to specific requests and suggestions.
Meher Raghina
Restricted Mobility
Before I came to Krumur Clinic, i was not in a position to stand after my L5 lower back surgery. Everywhere i was told that i could never stand on my feet again. Ive been working with Krumur Clinic for over 6 months. It's been tough, but the positive attitude of the team and the deep knowledge that Dr. Cruze has, have really helped me recover quickly. Today i can not only stand but i even enjoy my walks for long distances!
Hansa Vaidya
Age: Condition: Post Operative Care - Lower Back Surgery
I was diagnosed with Parkinsons about 11 yrs ago. With lapse of time the ailment progressed and my health deteriorated. A stroke of luck brought me to Krumur Clinic and Dr. Cruze. This was like Divine intervention. The exercise programmes designed for me gave specific strength to my muscles. Most importantly the positive attitude of the staff at Krumur gave me huge confidence. I know that I cant be completely cured, but my condition is stable and under control. Most importantly the quality of my life is better. My gratitude to every one at Krumur with a special mention of Dr Cruze .
Rajasekharan Panickar
Parkinson's Treatment
In September 2016, I underwent a spine surgery for severe back pain and sciatica, at that time also, I did not get any relief from the sciatica pain, I was always having nagging pain. Some how I managed along with it, but since the last 6 months the pain in my back increased up to an unbearable extent, my walking became difficult and I started stooping on one side. Things became worse when I tried traction suggested by some spine specialists. I was relying on heavy doses of painkillers and injections to even get up from my bed. Then, around few days back Lt. Gen RAYMOND NOROHNA, former Cheif of Staff_Southern Command, Pune brought me to Krumur in deep agony. Today, it is my 6th session at Krumur and I am pain free. My posture and Gait has changed significantly. There is so much improvement. Thanks to Krumur Clinic and the team. Thank you very much!
Ankush Shinde
Spine Injury Treatment
The Team at Krumur Clinic is really good and seem to have a lot of experience. Guaranteed effect over weight loss can be seen.
Rujuta Surnis
Weight Loss Program