About Us
Our team of professionals has been trained in the latest rehabilitation technologies & equipment. Therefore we were able to design a cost-effective but curative treatment model. This treatment protocol of ours has become effective through traditional physical medicine and rehabilitation.
We believe in results. So our primary objective is to educate the patient and their family members on how our treatment program works. Apart from that, we provide extensive support and guidance to patients and their families by helping them understand the importance of Diet & Nutrition, Body Conditioning, Genetic & Postural habits, Psychological patterns, and conditions, etc. to improve their quality of life
Learn more from Our Experts:
We all have a lot of doubts when it comes to a medical condition, our professionals have ensured to assist you on these doubts by sharing more valuable inputs that will help you, your family member or friend to choose the right course of action.
We are always happy to hear what you have to say so be sure to leave a comment.
Contact Us
August 20, 2019
Yoga is a multidimensional way to exercise; it includes static postures (The Asanas), breathing techniques (Pranayama)...
Read Post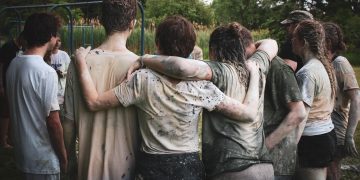 August 16, 2019
Indian culture have always been physical in the form of many martial arts, field games, Yoga, Malakhambh, etc. Our occupations...
Read Post
Client Testimonials
I heard about Krumur Healthcare from my husband, I had pain in right lower back and i couldn't sit down on the floor. I also had pain while sleeping on the right side and intense pain while sitting on a chair within 5 mins to counter this pain i had to stand and lie down in between sleep intervals. Its been a week i joined this treatment with Krumur Healthcare and i am already feeling great relief. In a scale of 10, the pain has come down to 8/10 in a week, i think its a great result!
Asmita Tulve
Back Pain Treatment
Thanks to Krumur Healthcare, I have regained my mobility and strength and am enjoying pain free days after many years. Appreciate Krumur Healthcare's approach of thorough analysis of the problems, working on them diligently and taking regular feedback. Also the trainers are polite and always open to specific requests and suggestions. Well equipped and clean.
Meher Raghina
Body Pain Treatment
Before I came to Krumur Healthcare, i was not in a position to stand after my L5 lower back surgery. Everywhere i was told that i could never stand on my feet again. But that changed the moment I met Lt. Gen. Dr. S. A. Cruze and the team. The positive attitude of the team and experienced hands of Dr. Cruze helped me recover quickly. Today i can stand and walk for long distance, all thanks to Krumur Healthcare.
Hansa Vaidya
Lower Back Treatment
I was diagnosed with Parkinson about 11 yrs ago. With lapse of time the ailment progressed and my health deteriorated. A stroke of luck brought me to Krumur and Lt Gen (Retd) Dr Cruze. This was like Divine intervention. The exercises and work outs designed for me gave strength to my muscles. The positive attitude of the staff at Krumur gave me mental confidence. The progress of Parkinson is under control. The quality of my life is Better. My gratitude to every one at Krumur with a special mention of Dr Cruze .
Rajasekharan Panickar
Parkinson's Treatment
In September 2016, I underwent a spine surgery for severe back pain and sciatica, at that time also, I did not get any relief from the sciatica pain, I was always having nagging pain. Some how I managed along with it, but since the last 6 months the pain in my back increased up to an unbearable extent, my walking became difficult and I started stooping on one side. Things became worse when I tried traction suggested by some spine specialists. I was relying on heavy doses of painkillers and injections to even get up from bed. Then, around few days back Lt. Gen RAYMOND NOROHNA, former Cheif of Staff_Southern Command, Pune brought me to krumur in deep agony. Today, it is my 6th session at krumur and I am totally painfree. This is not any kind of exaggeration. My walk has changed. There is so much improvement. I feel totally pain free. Lt. Gen Dr. SA CRUZE and Arjun the medical instructor have helped in a way I cannot praise enough. Thanks to krumur and the team. Thank you very much!
Ankush Shinde
Spine Injury Treatment
Coaches are really good and experienced people. Guaranteed effect over weight loss can be seen.
Rujuta Surnis
Weight Loss Program